Successful participation of LUXINTEC in Light+Building 2016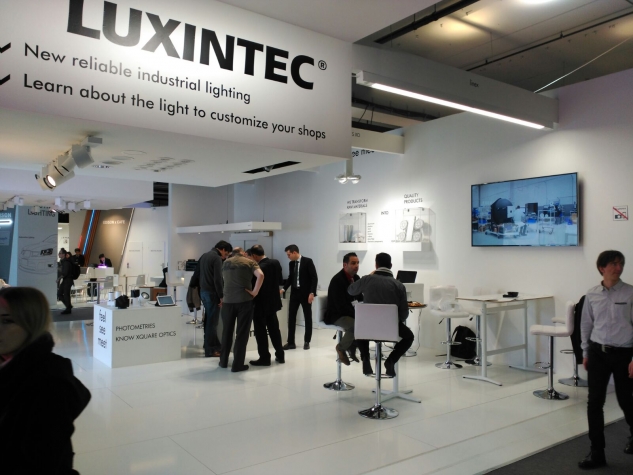 Last March, we participated again in Light+Building, the most important lighting fair in Europe, which took place in Frankfurt (Germany).
Our stand proposed visitors to re-discover lighting through our proposal of high performance lighting solutions, under the slogan "feel-see-meet".
In the first area (feel) we showed some lighting attributes, to explain the differences between technologies, for example LED COB and reflector compared to high-power LED and XQUARE OPTICS, downlights with different glare levels from UGR16, or spotlights with different tonalities and CRI.
The stand completes itself with an area to see the finishes and touch some products, and with space to meet LUXINTEC's team.
Among the new products, it highlights a linear system for commercial and industrial applications, and a magnetic spotlight to install in a recessed box on the ceiling. LUXER highlights again as a modular solution unique on the market thanks to its design, performance and possibilities in a project, appropriate for example for high bay lighting. In addition, xcene M, a spotlight launched recently, was especially admired because of its compact and impeccable design, appropriate for commercial applications or museums.